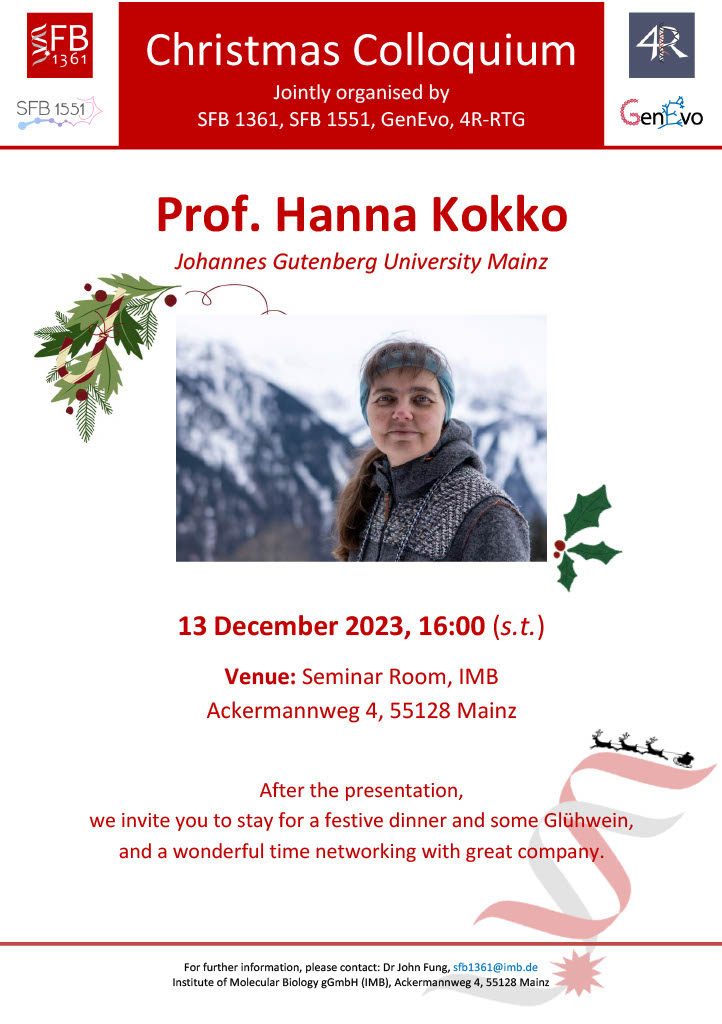 We are delighted to invite you all to a Christmas Colloquium on Wednesday, 13 December 2023 starting at 16:00, and followed by dinner and merriment! This is a joint event organised by SFB 1361, SFB 1551, GenEvo, and 4R-RTG.
There will be an interesting talk given by a 2023 Alexander von Humboldt Professorship recipient, Prof. Hanna Kokko. She is a theoretical evolutionary biologist and is currently based in JGU carrying out research to better understand the interaction between evolutionary and ecological processes.
The event is open to all members of the SFB 1361, SFB 1551, GenEvo, and 4R-RTG. So, mark your calendars and come join us in the IMB seminar room for the talk and get-together afterwards!